Single sided 2 inch tape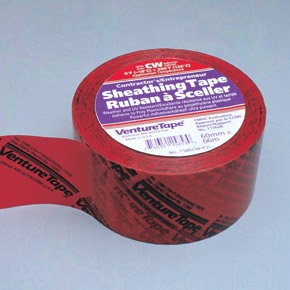 This is for use for joining the various polyethylene waterproof membranes. It is 2" wide.
VentureTape 1585CW-P2
It costs about $13.50 for a 222 foot roll.
http://www.theenergyconscious.com/wea2114.html
VentureTape seems to be now owned by 3M and they seem to have shutdown the manufacturing of VentureTape. Now need to buy the slightly interior 3M product...
3M Construction Seaming Tape 8087 Red, 48 mm x 50 m, 1 7/8 in x 55 yd
http://www.amazon.com/dp/B007UUKS50/ref=biss_dp_t_asn $9.12 for 165 feet