Tyvek House Wrap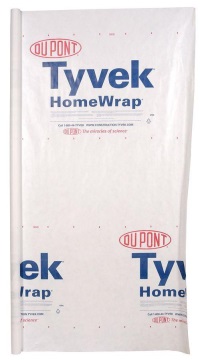 I favor Tyvek over Typar because Tyvek has micro pores rather than perforations.
It is best to buy it in 9 foot width to minimize the number of joins.
A 9'x150' roll is available for about $159 from:
http://www.homedepot.com/p/TYVEK-HomeWrap-9-ft-x-150-ft-Roll-Housewrap-D13499991/100422450#
The seams should be taped with Tyvek tape.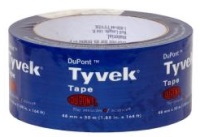 Available for about $12.25 from:
http://www.homedepot.com/p/TYVEK-HomeWrap-2-in-x-164-ft-Installation-Tape-D13841470/100422453