Double sided tape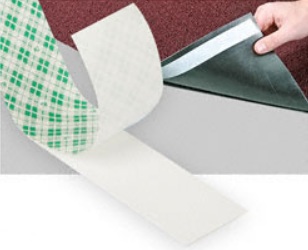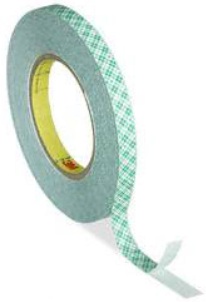 This is for use for sticking the various waterproof membranes in place.
3M 9589 Double sided tape. Half inch width is about $10 per 100 foot reel.
http://www.uline.com/Product/Detail/S-10086/3M-Double-Sided-Tapes/3M-9589-Double-Sided-Film-Tape-1-2-x-36-
Other wider widths are also available (but half inch will be fine).
http://www.uline.com/BL_6028/3M-9589-Double-Sided-Polyethylene-Film-Tape
The following 2" wide double sided tape seems to work really well, even on polyethylene sheet...
Double Sided Adhesive Carpet Tape by DigHealth(TM), Pack of 2-(2 Inches x 30 Yards, Heavy Duty, For Indoor Outdoor Carpet Edge Binding, No Residue), Removable Carpet, Mat, Rug Cloth Tape
https://smile.amazon.com/gp/product/B01LMW5UI6/ref=oh_aui_detailpage_o02_s00?ie=UTF8&th=1 $17.99 for 2 rolls
or more expensive...
XFasten Double Sided Carpet Tape, 2-Inch x 30 Yards $17.98 for 90 feet (but brought for less on offer)
https://smile.amazon.com/gp/product/B0141L81GS/ref=oh_aui_detailpage_o07_s00?ie=UTF8&psc=1
Another possibility is SIGA Twinet double sided tape available from albert.rooks@mac.com. A 50 yard reel is about $40.