Heating - Auto-fill Check Valve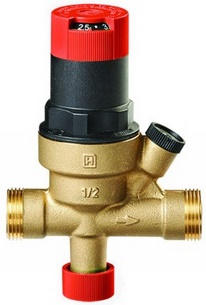 http://www.supplyhouse.com/Honeywell-VF06-100-SUSUT-1-2-Boiler-Fill-Valve-Assembly-8-50-psi-Threaded $55.24 8-50 psi Check that this is lead-free.
The selected valve can be adjusted anywhere between 8 psi and 50 psi. I choose to set it to 15 psi in normal operation. Having the 50 psi capability is useful for pressure testing the system.