Z-XX-XX

Home Site Map - Techniques - PlotInfrastructure -
Septic Lift Station Design
(This submission was unsuccessful)
Lift Station Design (unsuccessful submission)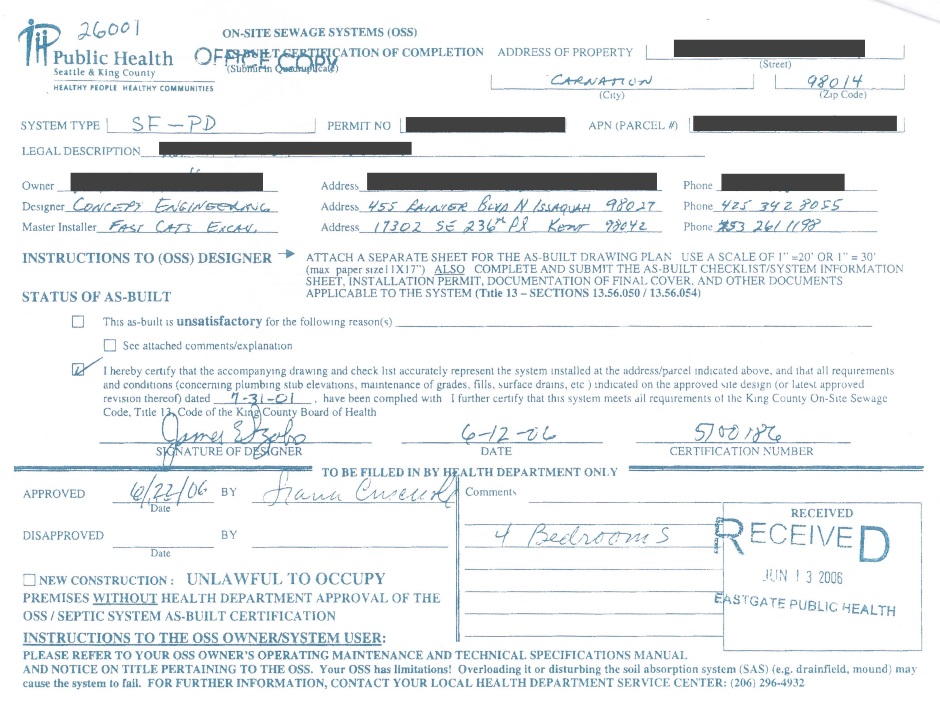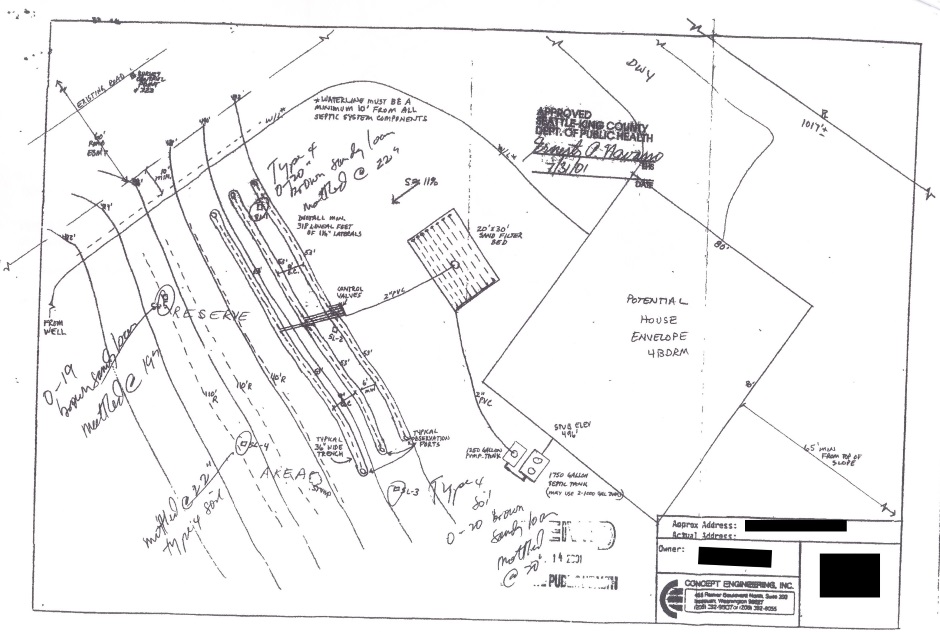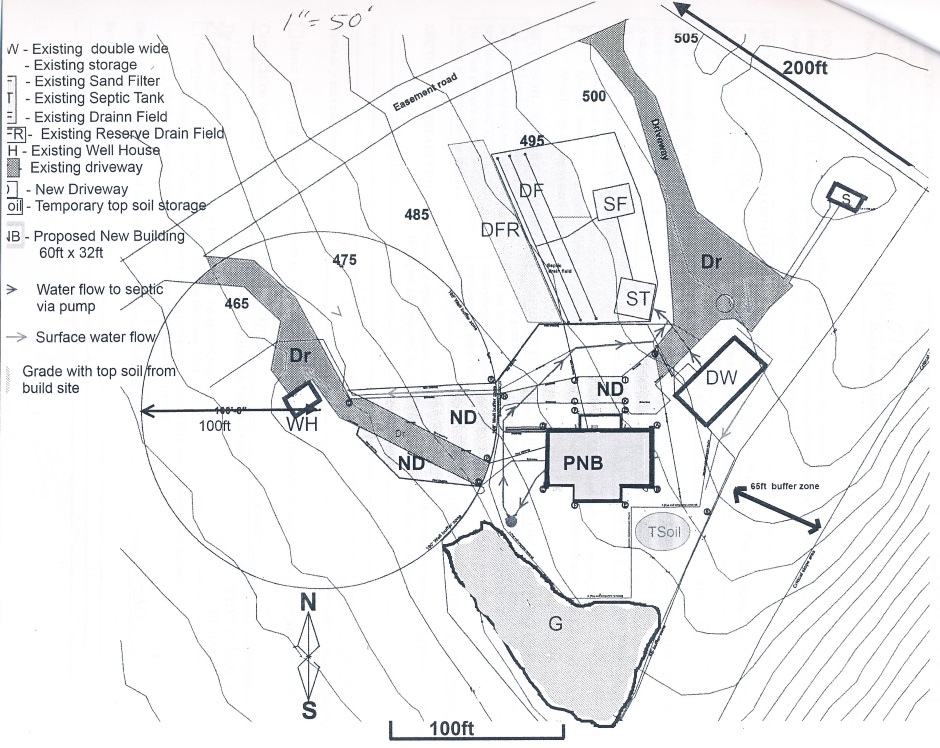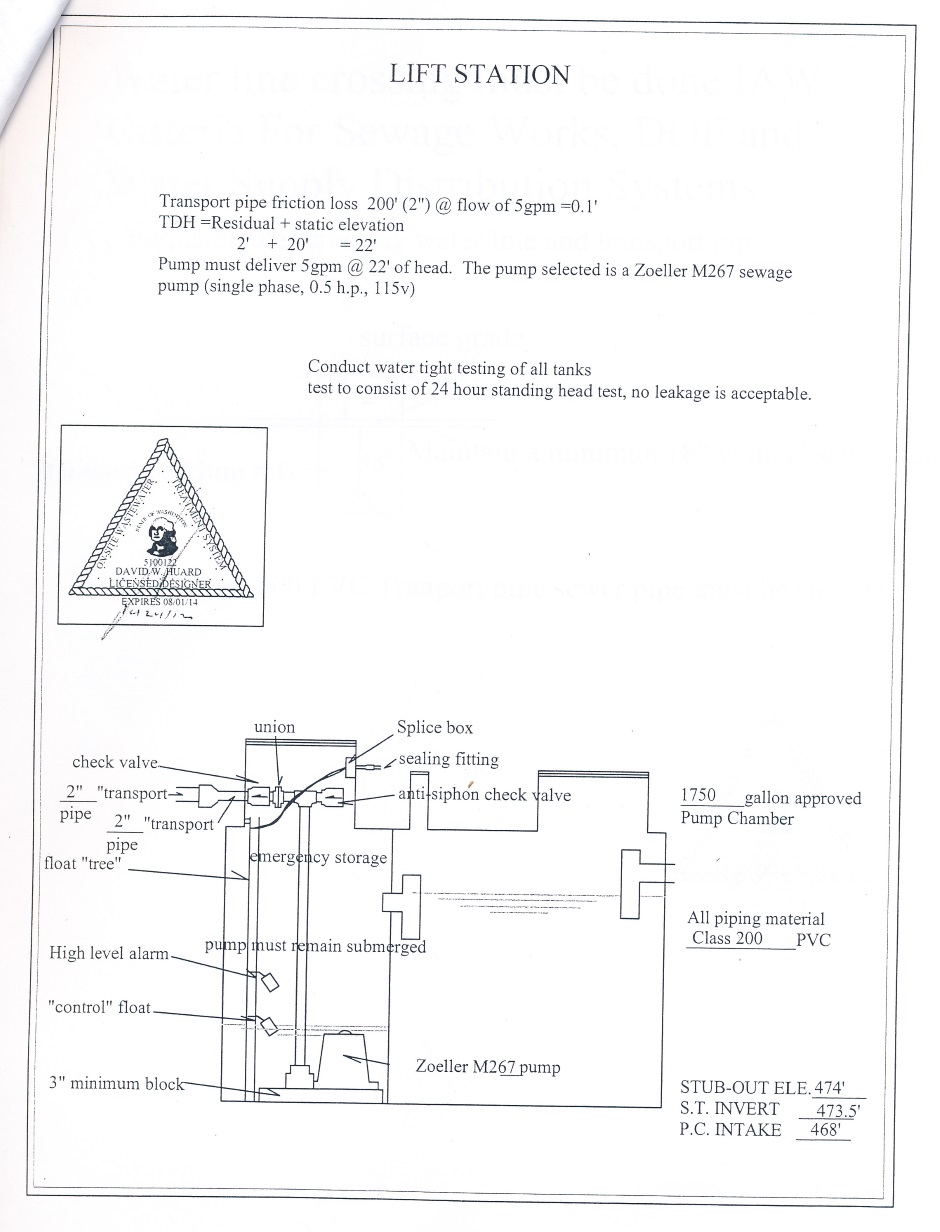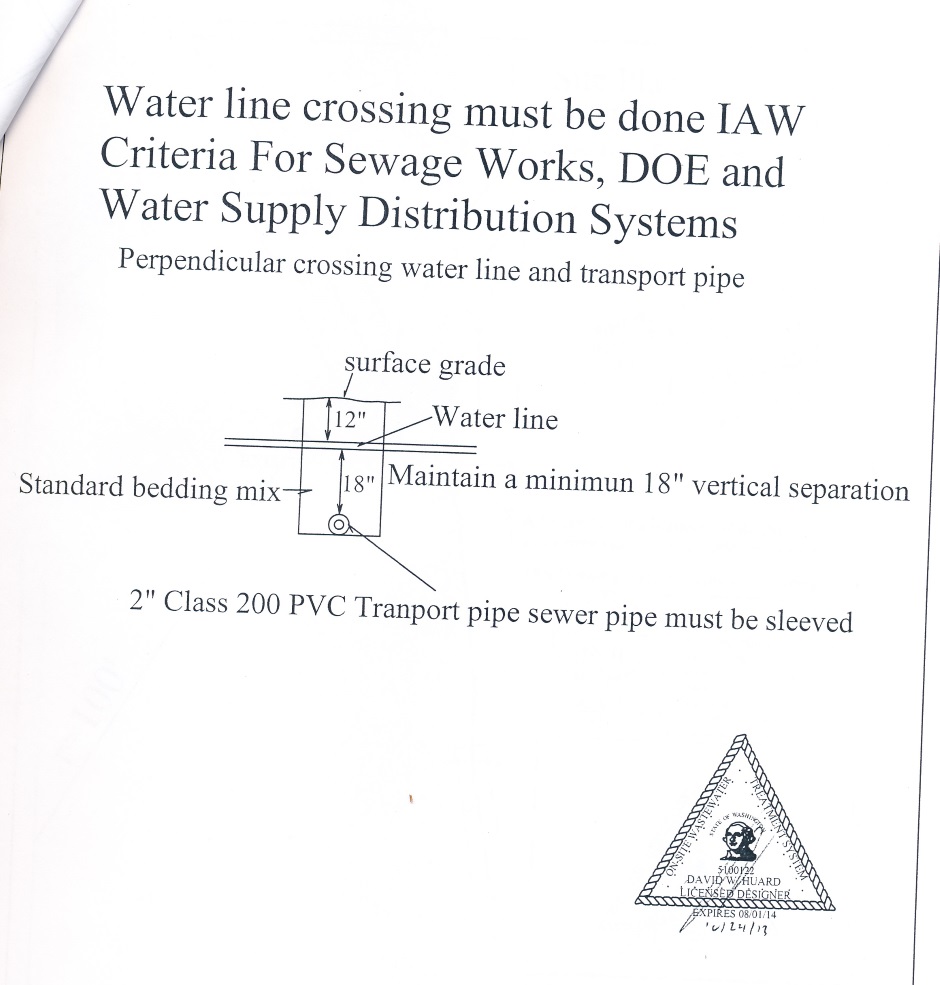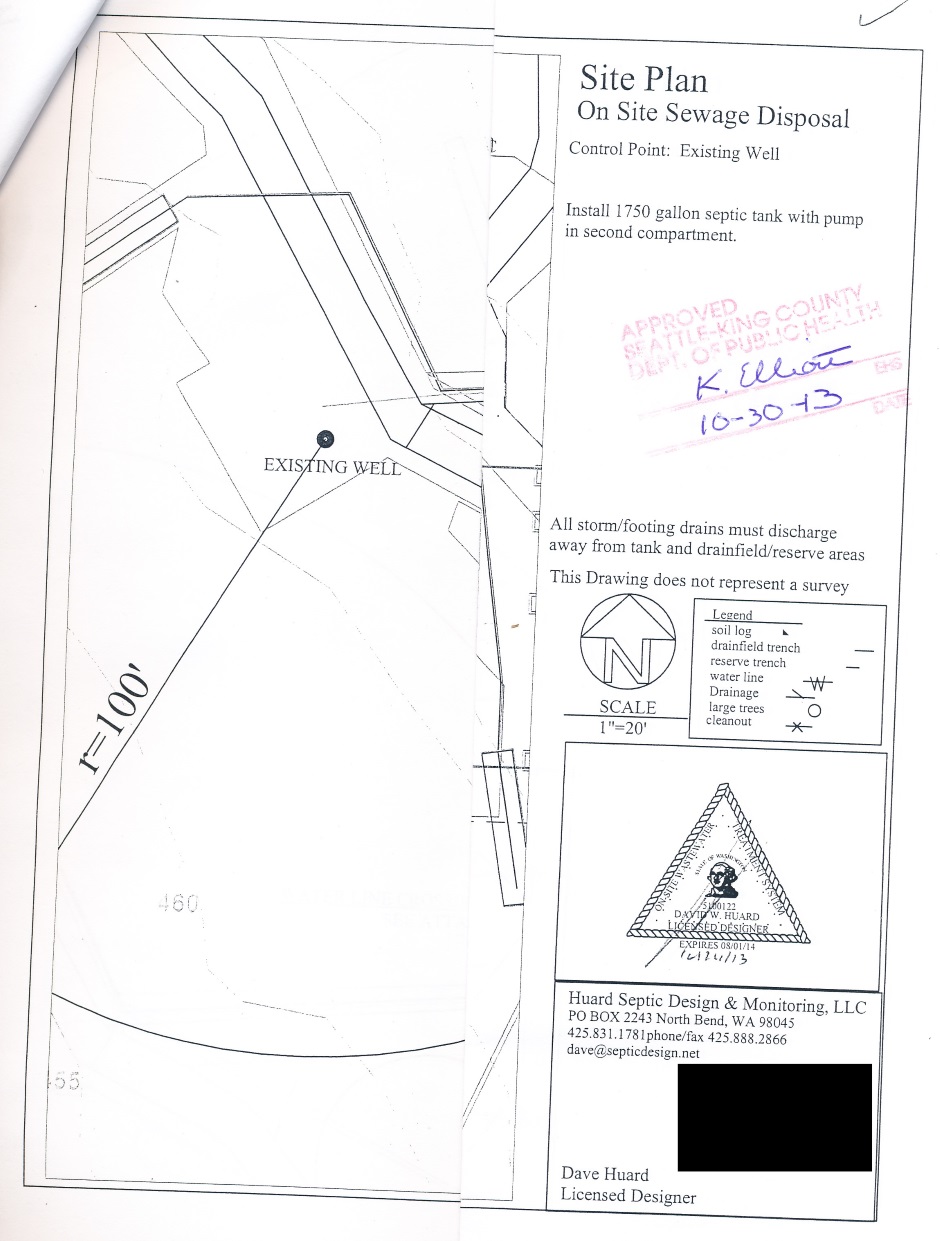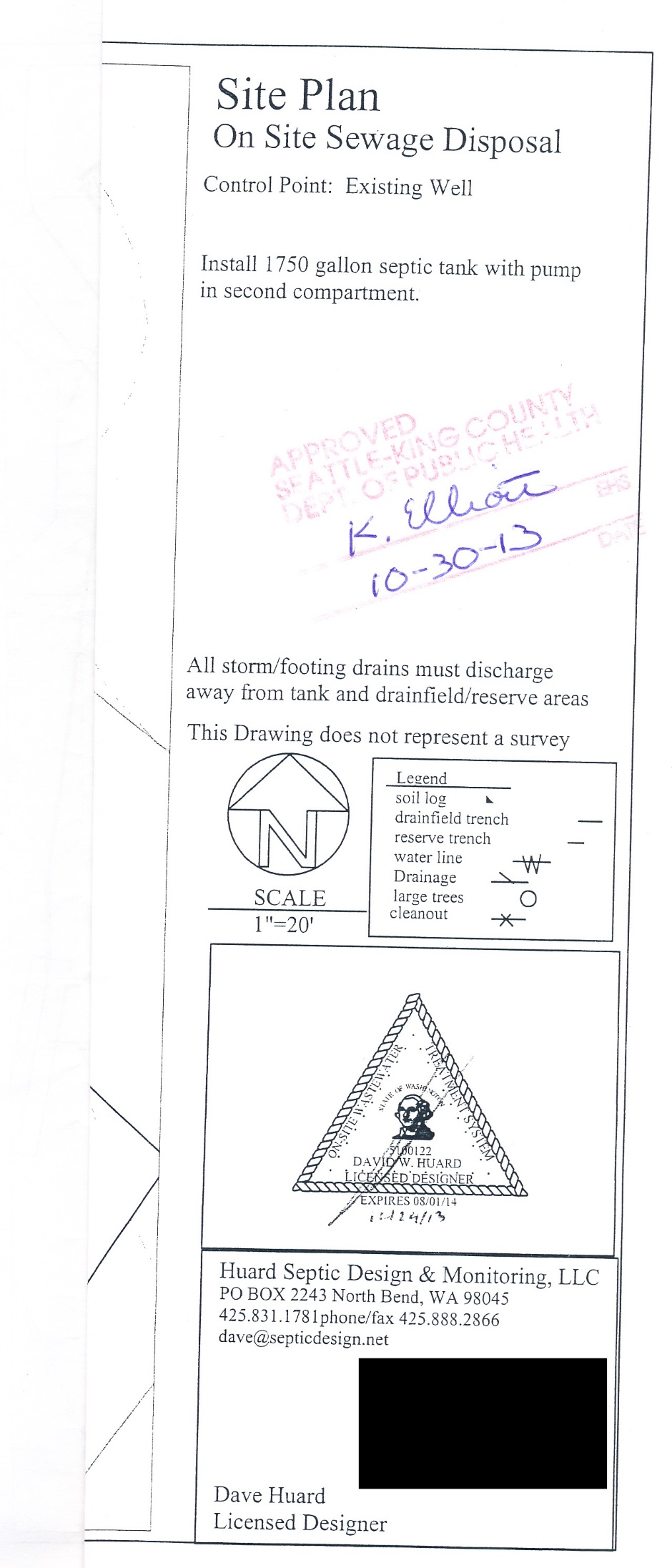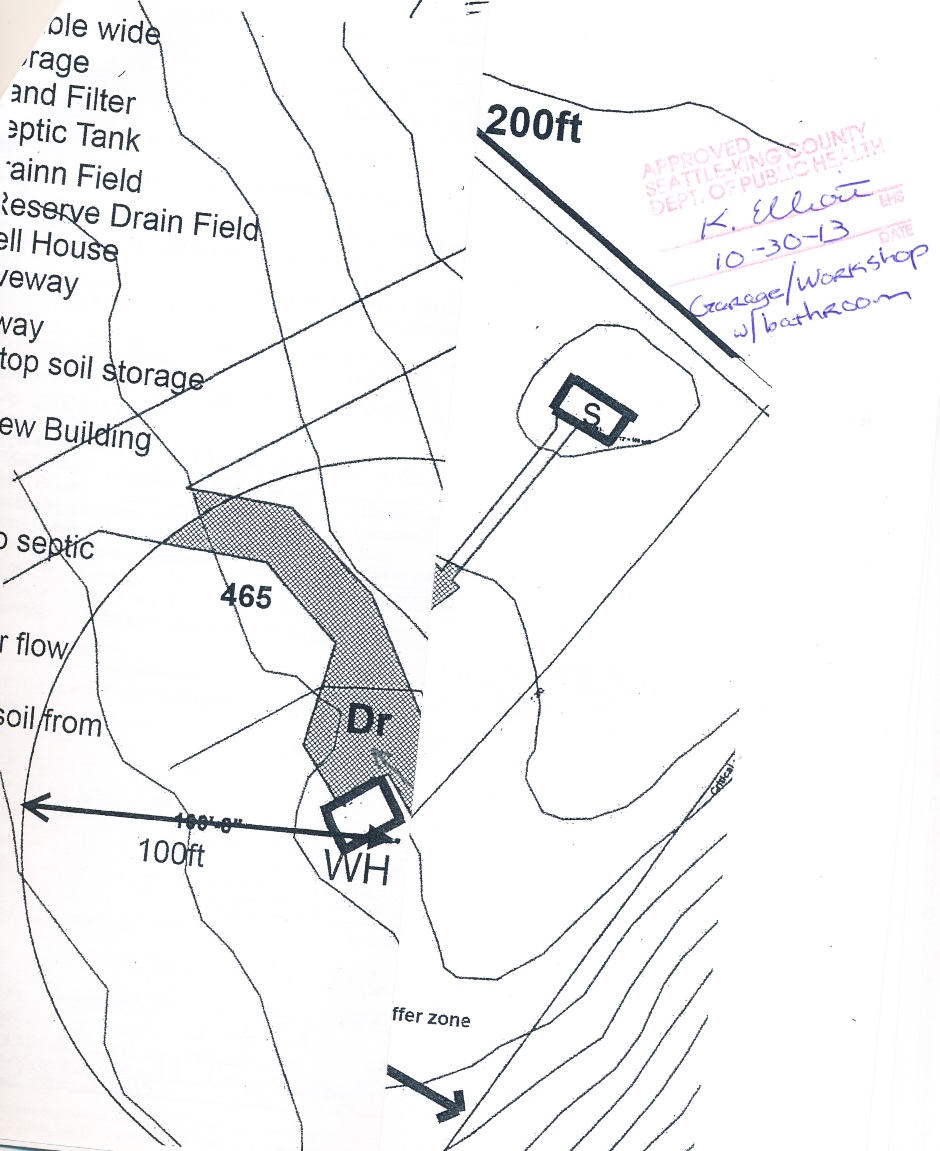 Lift Station design
Note that I am using an all new tank pair rather than doing a lift station, but this information is included here for people that can get away with just a lift station.
Pump for a lift station
If you are doing a lift station then you need what's called a "Sewage pump". These can typically handle 2'' solids and have a 2'' discharge pipe that will route to the septic system. You do NOT want what is called a "Grinder pump" because it would deposit ground up waste into your septic tank that could float in the tank and flow into the drain field.
The horsepower of the pump is primarily determined by the vertical rise to get to the 4" sewer pipe that goes to your septic. Pump models publish the spec as to how many gallons per minute the pump can do for different vertical pumping heights. A pump might be able to do 100 gpm when the rise is 5 feet but may only do 5 gpm when the rise is 20 feet.
A sewage pump is also totally fine for pumping just water (without solids). Buying a solids capable pump gives you plenty of flexibility if you instead say decide to use it for pumping just effluent or even just rain water. You are though paying about 20% more for the ability to handle solids.
It is worth buying high quality pumps rather than cutting costs. It's a really sh*tty job replacing old worn out sewage pumps so you want a pump that is going to last a long time. Get one that is made of cast iron and generally solidly built with a good reputation. For a lift station a good pump choice is a Zoeller M267 Sewage Pump.
Zoeller M267 Sewage Pump
Cast iron (weighs 50 pounds) with stainless steel components and screws. Vortex impeller designed to prevent clogging. Oil filled motor with thermal protection.
Comes with a float switch already fitted. The pump comes on when there is 12" of sewage accumulated in the tank and turns off when the level is down to 4".
Minimum tank diameter is 18".
Motor is 115V single phase and needs 10.4 amps while running and 43.6 amps at startup.
Handles 2" diameter solids and uses a 2" diameter exit pipe (female 2" NPT thread).
Pumping spec (gpm - Gallons Per Minute):
0 feet: 128
5 feet: 128
10 feet: 89
15 feet: 50
20 feet: 10
21.5 feet: 0 (pump shuts off)
Available from http://www.sumppumpsdirect.com/Zoeller-M267-Sewage-Pump/p3754.html#reviews for $349.99 with no tax and free shipping.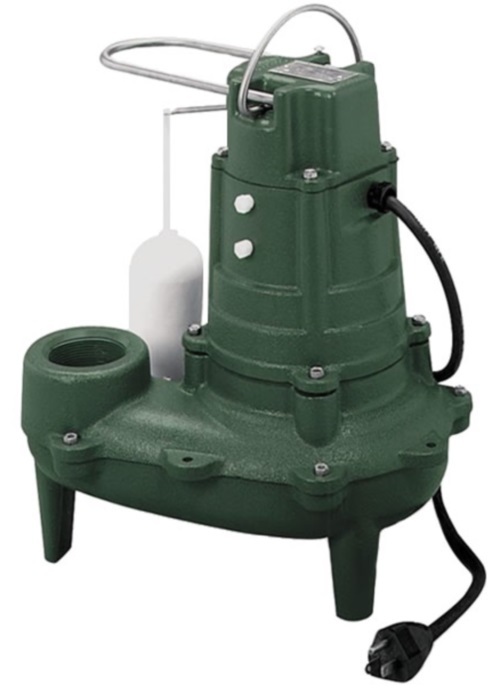 If you need a higher vertical pumping height then consider a Zoeller 270-0005 Model BN270 Sewage/Effluent or Dewatering Pump 1 HP 115V 1PH. It costs about $525 + shipping.
It can do 10gpm at 27.5 feet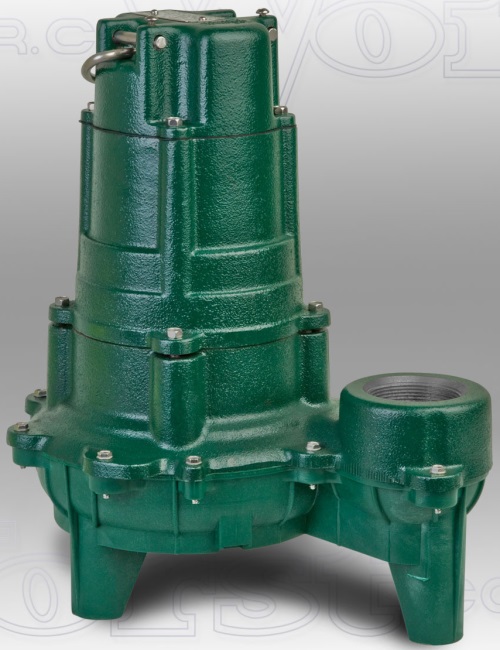 Tank for a lift station
This is the tank for the Lift Station that has the sewage pump in the bottom.
You want it to be able to handle 2 baths (25 gallons each) being emptied at the same time while 2 toilets are flushing and the kitchen sink tap is running. That equates to about 100 gallons coming down the house 4" exit pipe in a minute. Note that this is not a continuous 100 gallons per minute because it would take a while to refill the baths before you could produce this peek rate again. The pump will be emptying the tank at a rate of 10 gallons per minute so it will have emptied the tank quicker than you can refill the baths to recreate the peak load. This suggests a tank of 150 gallons would be fine for a 4 bedroom house, but that's not the whole story.
The next thing to consider is what happens during a power outage. The pump will not be able to operate unless it is hooked to a generator. In my house design I have a generator and a transfer panel that is used to power essential services such as the sewage pump. Even with a backup generator system it is worth allowing extra tank capacity to handle power outages. How much more depends on how confident you are of your backup generator system. This suggests that for a 4 bedroom house with a backup generator system it is sensible to have a tank that is over 300 gallons. But again that's not the whole story.
Note that even though the calculation suggests a 300 gallon pump tank is sufficient, it may well be that your local health department has a minimum size of tank that is required. That minimum size could well be 1500 gallons. This is the case in my area, so a lift station here needs a tank capable of 1500 gallons