T-03-08-04

Home Site Map - Techniques - Structure -

These are the pieces I designed and have manufactured for me as per my drawings.
Carnation Basalt Rebar Stirrups and standard lengths
These are the standard rebar parts that I get manufactured. As well as the stirrups there are also drawings for the standard lengths of straight rebar that I use. If you need stirrups or lengths of basalt rebar then I am happy to supply to you. Send me email for the prices on the different standard items.

010_RebarStraight19mmMax

020_RebarStraight16mmMax

030_RebarStraight13mmMax

040_RebarStraightBendEnd13mm

050_RebarStirrupFootingBigU

060_RebarStirrupFootingBigL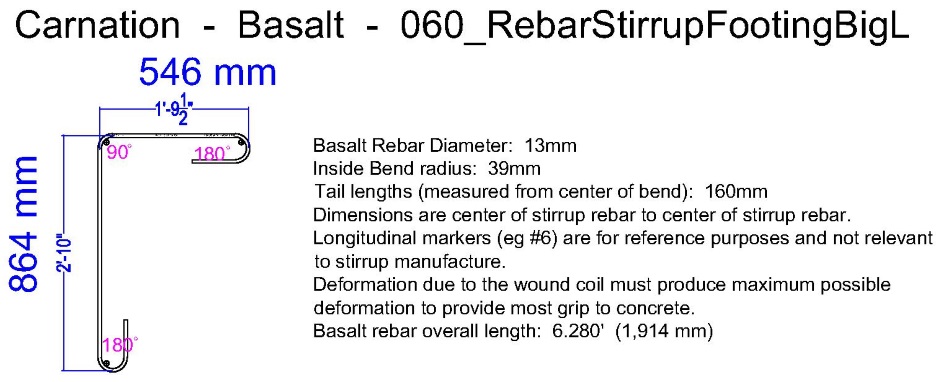 070_RebarStirrupFootingBigHoriz

080_RebarStirrupColumnRectangle

090_RebarStirrupExtraLAcross

100_RebarStirrupInvertedTopHat5ft6in
110_RebarStirrupCowHead5ft6in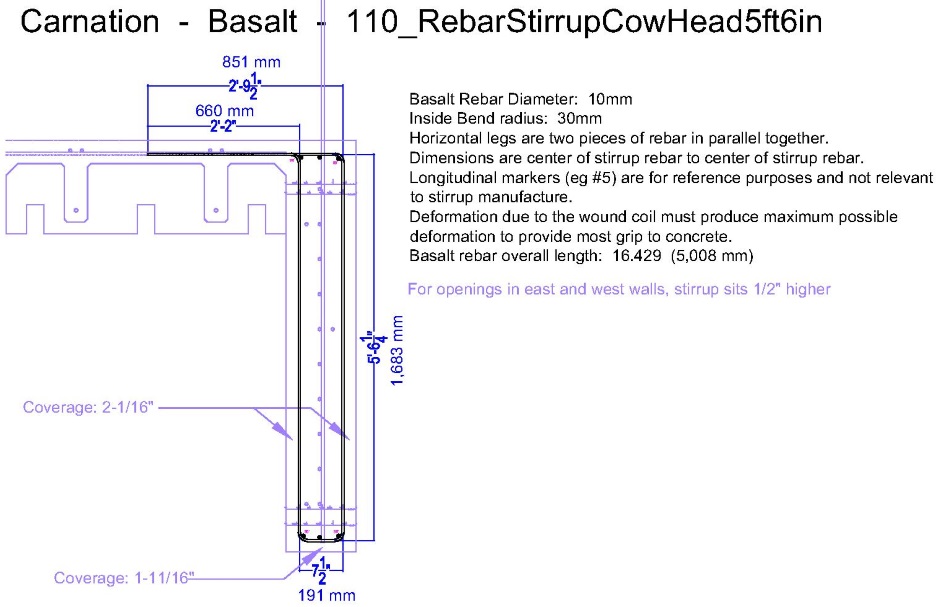 120_RebarStirrupCowHead3ft6in12in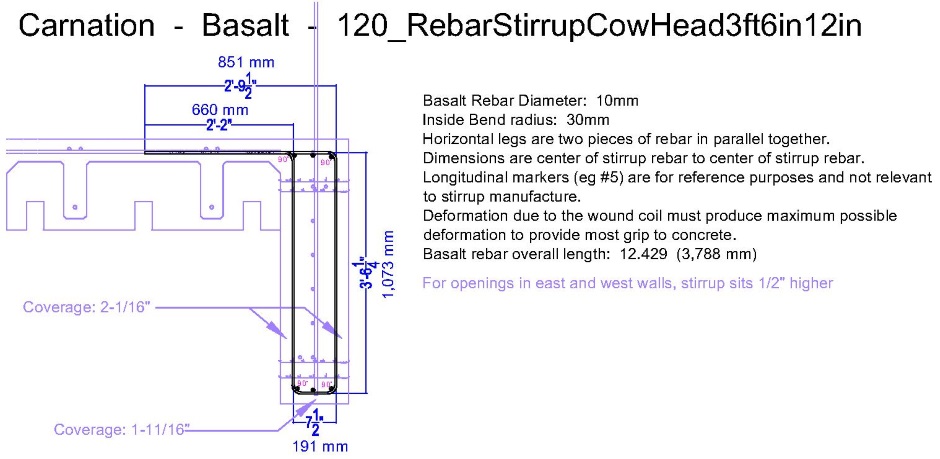 130_RebarStirrupCowHead3ft6in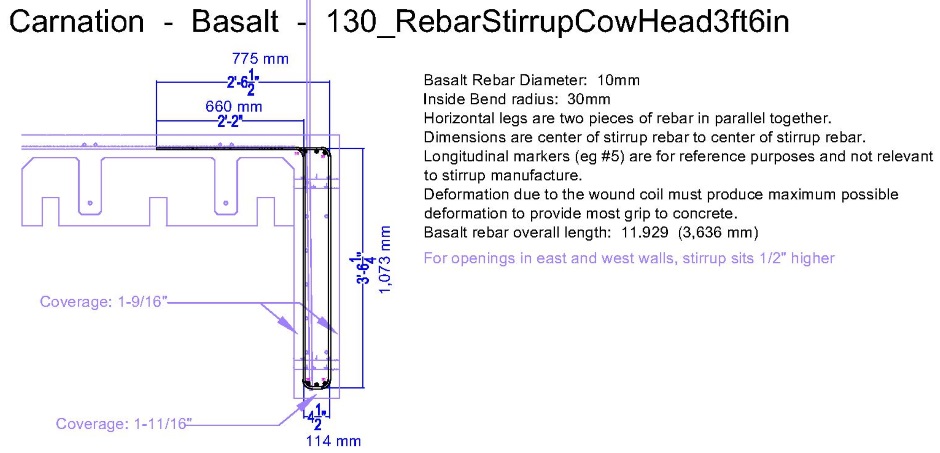 140_RebarStirrupShortHeaderWallRectangle

150_RebarStirrupExtraLAcross8in

160_RebarStirrupPorticoHooked

170_RebarStirrupFloor

180_RebarStirrupCowHead12in

190_RebarStirrupDeckColumn

200_RebarStraight19mmMed

210_RebarStraight16mmMed

220_RebarStraight16mmMin

230_RebarStirrupColumnSquare

240_RebarStirrupInvertedTopHat4ft6in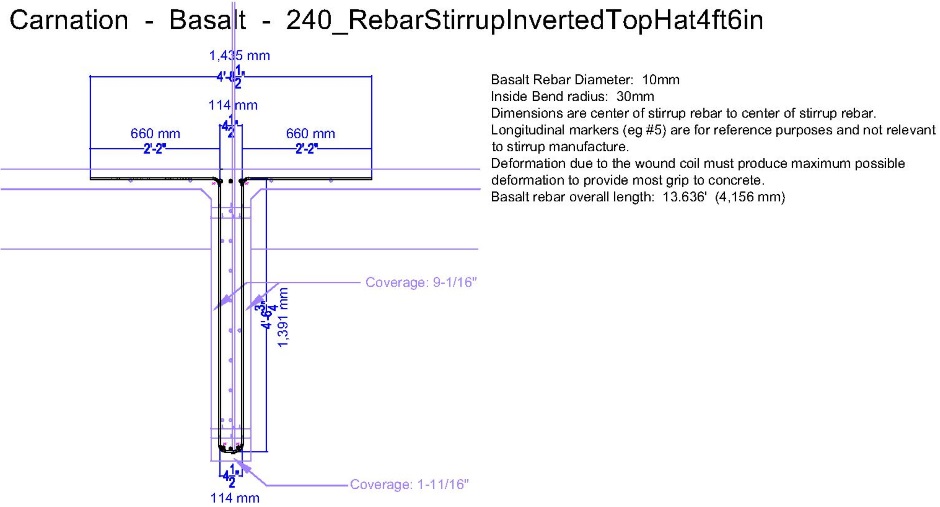 250_RebarStirrupRoundColumn

260_RebarStirrupAtticBeam

270_RebarStirrupInvertedTopHat3ft6in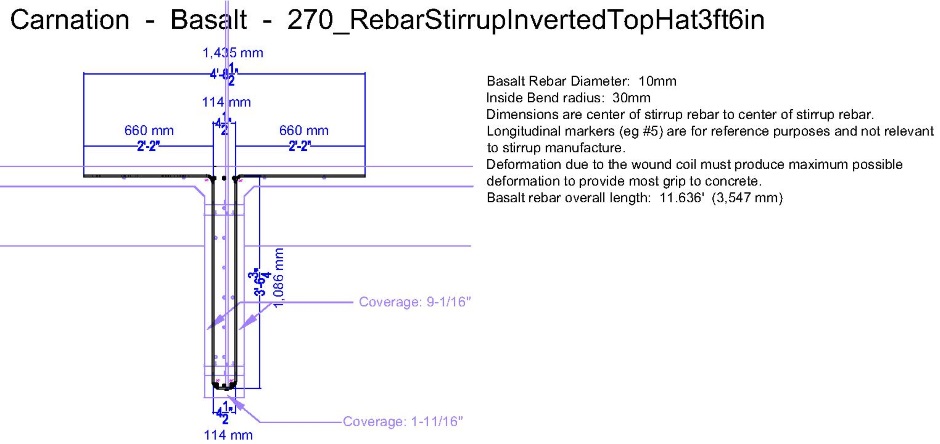 280_RebarStirrupCowHead2ft6in