S-01-04-13

Home Site Map - Steps - Foundations -

Fill up with crshed rock all the way round the outside of the foundations.
Crushed rock behind outer Form-a-drain
Necessary to balance forces
This is crushed rock over the 4" perforated drain pipe that goes round the outside. You should fill with enough crushed rock at this stage to come up to the top of the EPS. The reason not to go above the EPS is that you need to be able to add more EPS later. That height of crushed rock is sufficient to constrain the wet concrete pressure.
You need to be careful and watchful that this does not cause the outer Form-A-Drain to move inwards. To avoid inward movement, do not ram the crushed rock, just pour it in with no gaps. Make sure you have 4'5" lengths of lumber between the lower Form-a-drain to stop it being pushed inwards. You may also add 4'5" lengths of lumber between the upper Form-a-drain as an added precaution.
Where there are big voids you can fill the other side of the geofabric with non-organic soil. Particularly in the case of wet soil, use extra 4'5" bracing planks between the top Form-A-Drains to ensure no inward movement. With the extra bracing in place, wet down the soil with a hose to help it consolidate and set into place (rather than waiting until a rain downpour does it in a less controlled way).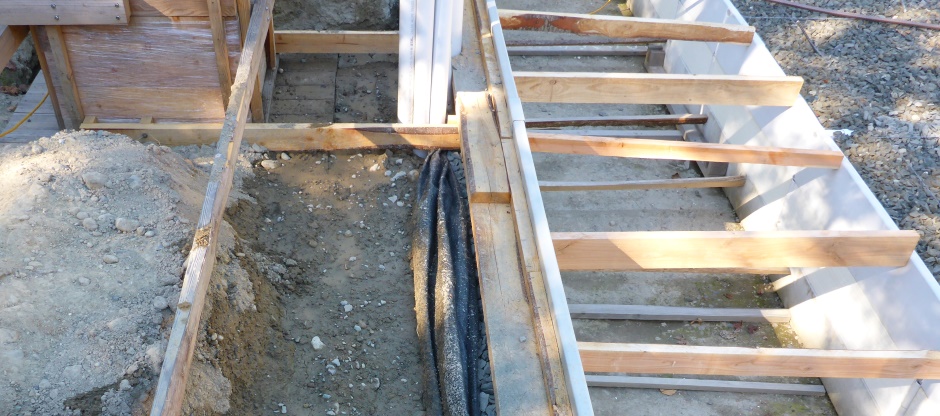 Crushed rock washing
Depending on the type of crushed rock you have obtained, it may be necessary to filter and wash it to remove the rock powder and dirt. This is a lot of work so it is better to try to buy pre-washed filtered crushed rock.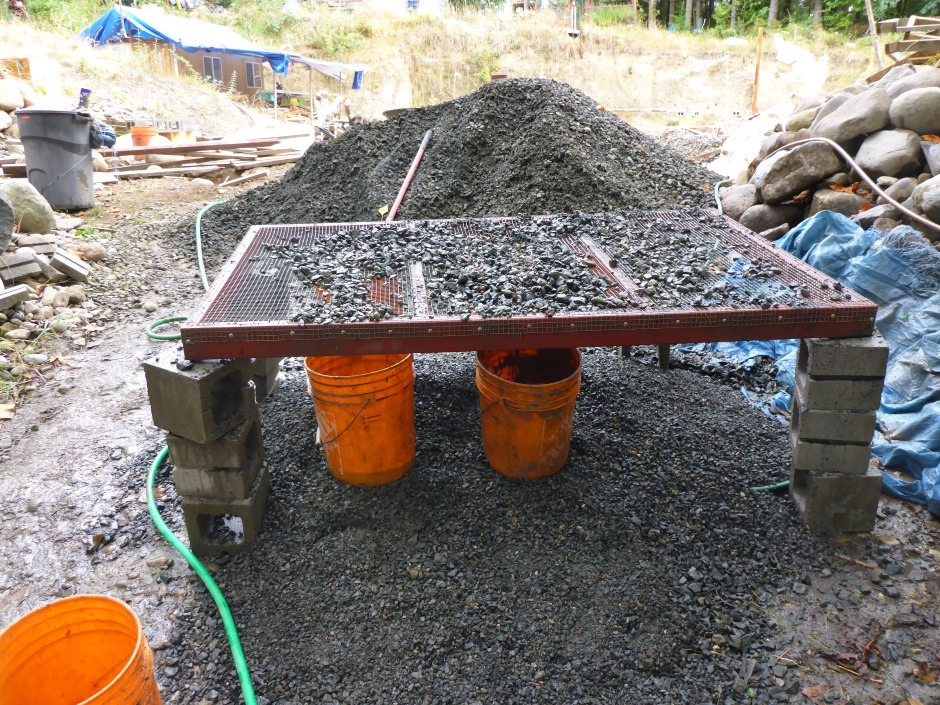 Crushed rock delivery
Carry the crushed rock in buckets and pour it in. When access is tight because the excavation wall is close it sometimes is necessary to trickle it in slowly.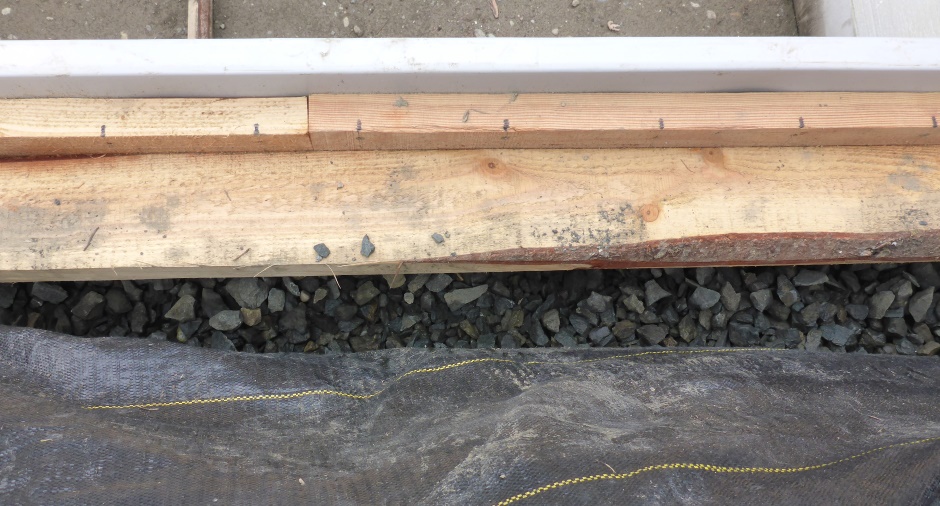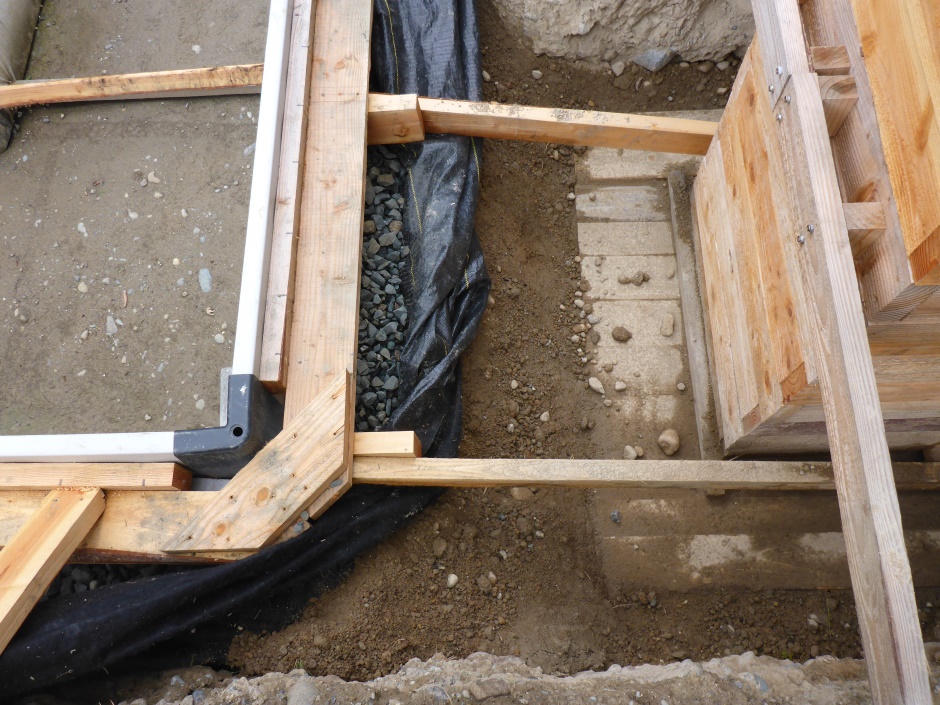 In the case of portico columns, some of the crushed rock will need to be added later because for the moment you need to allow access for fitting the column rebar.